a commission all the way from Serbia
Iíve had quite a few commissions this year, and this one was such fun to do. A lovely man got in contact from Serbia (though he's British!) to ask me to make a cuff for his wife, that would be completely personal. We chatted for quite a while so I could get an idea of her personality and interests, and I went away and scratched my head and made sketches. After some to-ing and fro-ing, we settled on thistles as a motif and this is the result. Apparently she was absolutely delighted and has worn it almost everyday! I love commissions!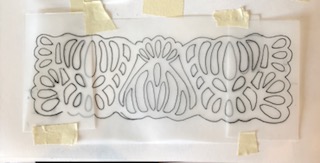 early idea, based on lots of early sketches. I put final ideas together on
tracing paper so I can move them about easily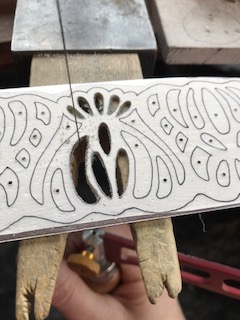 the final idea is copied on to tracing paper and I add double sided
tape so I can stick it to the sheet silver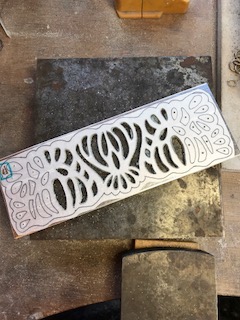 gradually all the little 'holes' are cut out, then the outer shape.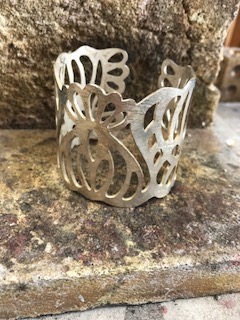 once it's all cut out, and every little edge filed, I then shape it (very gently!)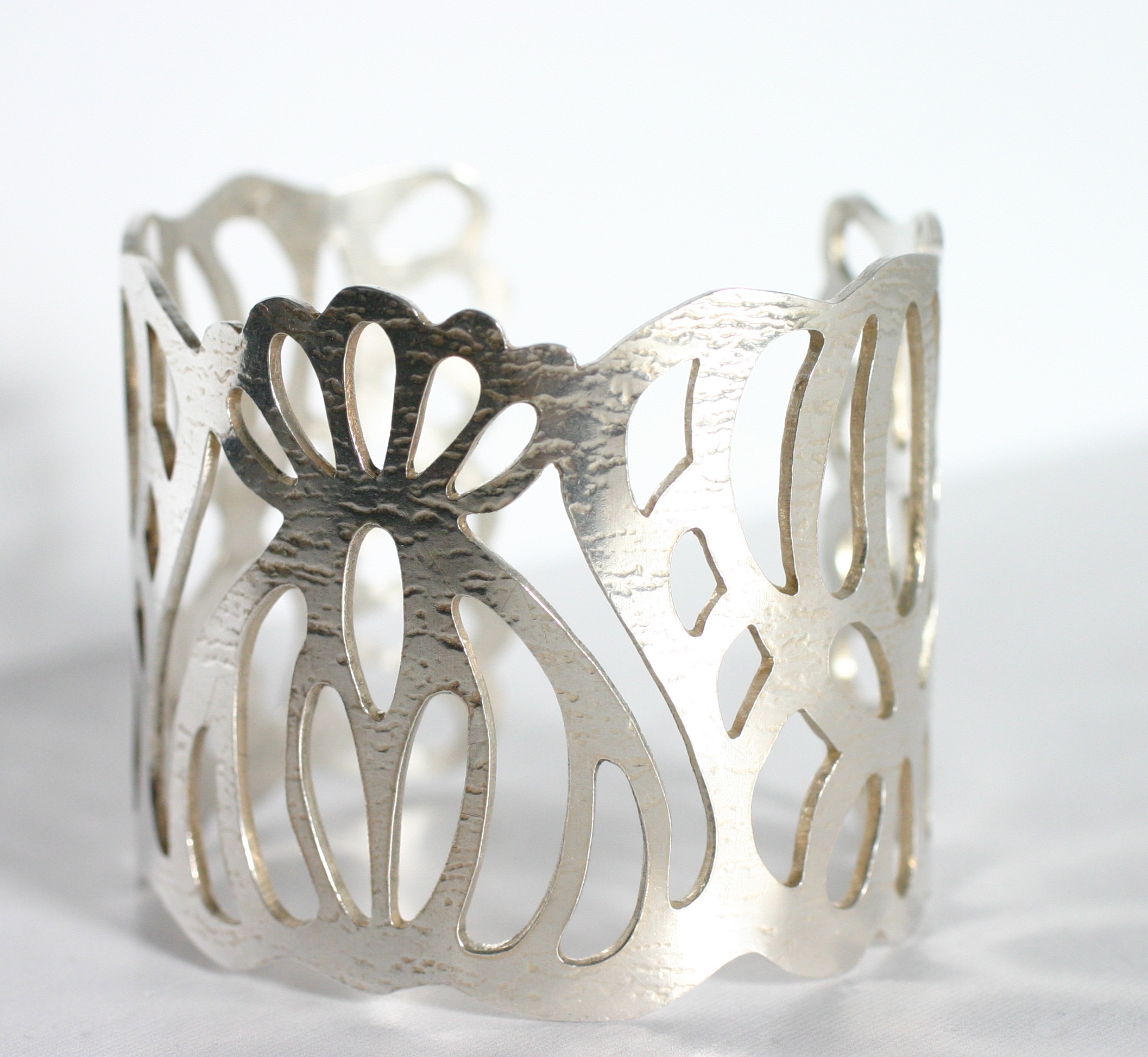 about the author
After almost 20 years as a designer in children's publishing a short silversmithing course in 2006 prompted a change of direction.
The following year I enrolled on a part-time jewellery course, and found a local studio where I could make and sell my work.
In 2009, together with five other crafts people we found a shop space to rent on our busy local high street, the gloucester road, called Fig. We are open tuesday - saturday, 9.30am - 5pm (except August).
archive