A few of my favourite things
With Motherís Day fast approaching I thought Iíd do a quick blog about my favourite things, in the vain hope that someone on this house remembers that itís Motherís Day and reads this (hah!).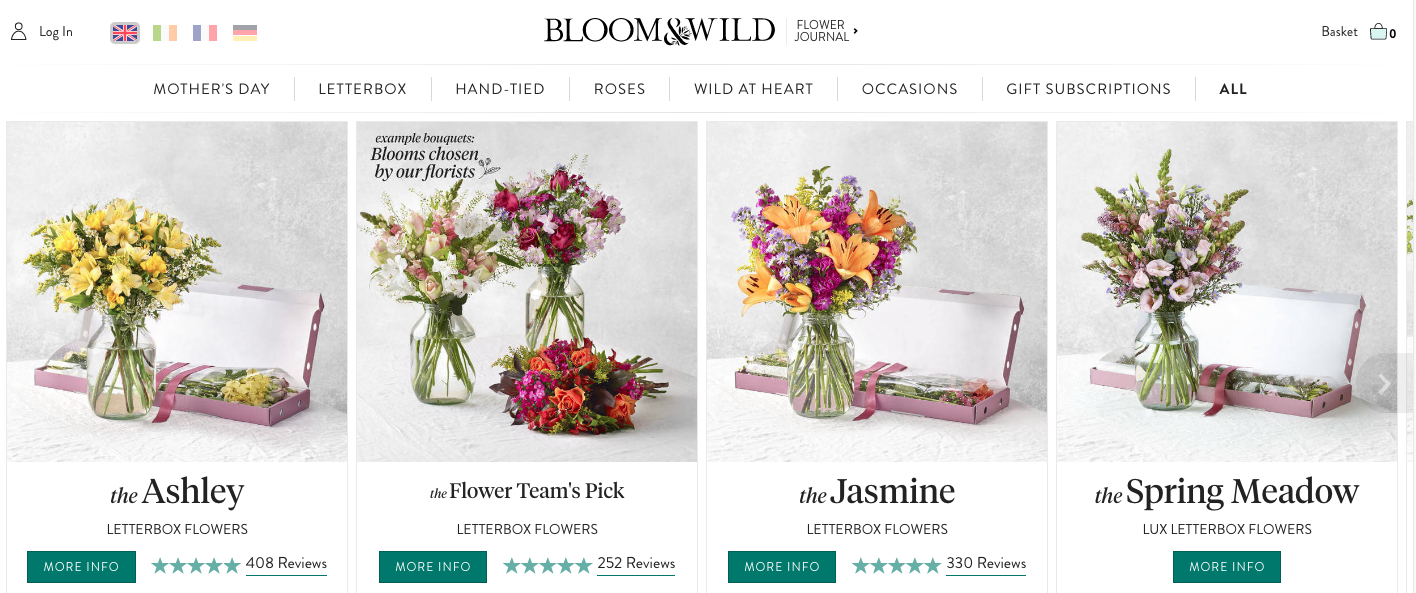 Flowers
For my birthday recently my husband gave me a three month subscription to Bloom & Wild, and boy was that a treat! Their flowers are just wonderful and whatís more they last ages. At least two weeks worth of tip top flowers. I recently sent some to my sis when she was poorly and hers were still going almost three weeks later. Amazing.

Chocolate
Another subscription Iíve had in the pastÖ Cocoa Runners. Oh. My. Goodness. If you get a subscription they send you four different bars each month, all specialist doo-dah single-something etc. Iím no officianado (as you can probably tell) but I do like dark, yummy chocolate and this is the absolute best ever.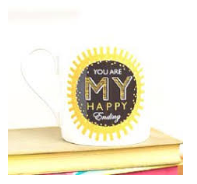 Mug and coffee
I like strong dark coffee, three (or occasionally four) times a day, but I also like it in a nice mug! This one my husband bought me a while back (mine is now faded and I COULD DO WITH A NEW ONE?!!) and itís just the right size and thickness of the walls! I like my coffee hot too, so I drink it fairly fast so I donít need a thick walled mug to keep it warm!
Books
I have a huge pile next to the bed at them moment thanks to Christmas and birthday presents ( my birthday is just after Christmas!) and Iím in a book club, so thereís always something waiting to be read. Recent favourites have been American Wife by Curtis Sittenfeld, The Enchanted by Rene Denfeld, Under a Polar Star by Stef Penney and The Heavenly Table by Donald Ray Pollock. None would get in my top ten (Iíll do that another time!) but I looked forward to settling down with all of them at least once a day!
Food
I love to cook but I also love being cooked for, which is a rare treat in this household! My husband cooks a delicious pizza every Friday night, and it's the perfect end to the week with a few beers and a lazy couple of hours on the sofa!
Happy Motherís Day lovely peeps!
BTW - I like grammar too, so I did double check whether itís Motherís Day or Mothers Day. Look it up and I think I've got it right...!
P.S. I do not do Musicals, particularly the one that is going around and around in your mind now. Sorry for that!
about the author
After almost 20 years as a designer in children's publishing a short silversmithing course in 2006 prompted a change of direction.
The following year I enrolled on a part-time jewellery course, and found a local studio where I could make and sell my work.
In 2009, together with five other crafts people we found a shop space to rent on our busy local high street, the gloucester road, called Fig. We are open tuesday - saturday, 9.30am - 5pm (except August).
archive